New Kia K5 for Sale in Tyler, TX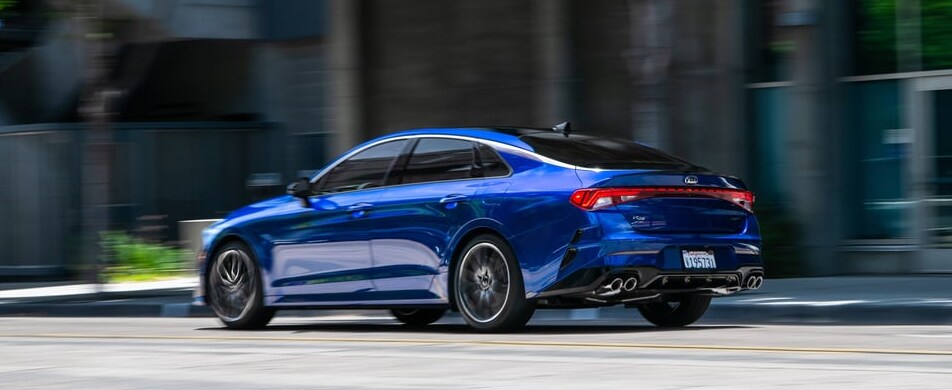 New Kia K5 For Sale
in Tyler, TX

New Kia K5 for Sale in Tyler
Those in Jacksonville TX that like the Optima will have the Kia K5 to consider now. This is a replacement for the popular brand. There are differences enough to know this is a new car. The K5 has more aggressive styling and is far more ergonomic. Consider this more modern car.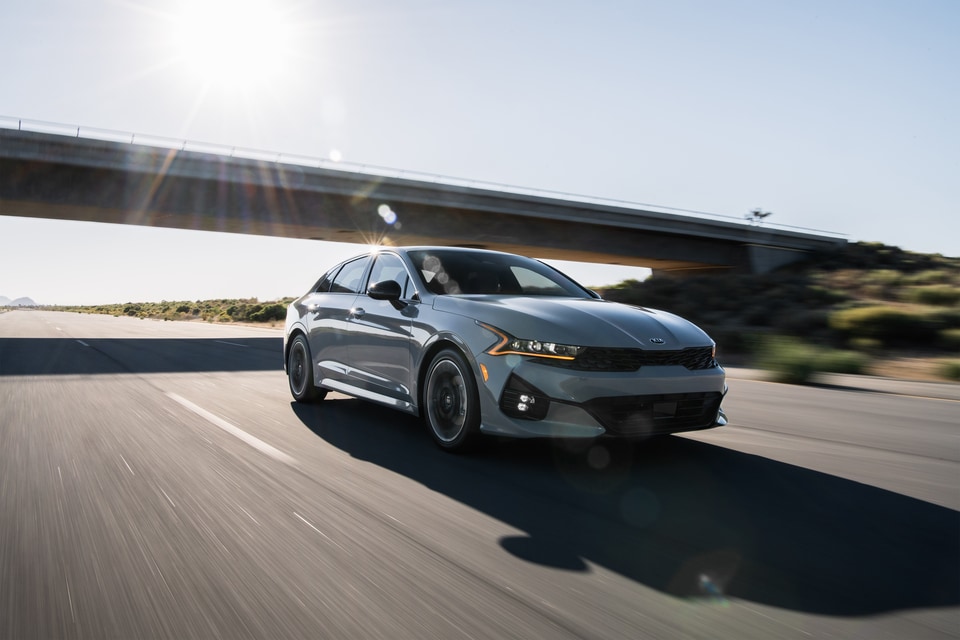 Different Versions
The base model K5 is the LX. The next model up is the LXS. These are the models for those who want minimal accessories. The sporty GT has the best engine. The GT-Line has the design without the engine. The EX is between those versions of the car.
Ergonomic Changes
The Kia K5 wants to make sure the people inside are comfortable. One simple design of the cabin is the cupholders. These are next to the passenger to keep the driver from hitting one. The charging area holds the phone in place. People need this for safety reasons.
Engine Choices
People in Whitehouse, TX have a choice for the motor they get. The base motor is a 1.6-liter four-cylinder variant with a turbocharger. It has 180 horsepower and 195 pound-feet of torque. The 2.5-liter is in the GT model, which gets a power output of 290 horsepower and 311 pound-feet of torque.
Technology Matters
There are several technology accessories that people need to consider. The phone charging area has a fan to keep the phone cool. The touchscreen has two choices, with or without wireless connectivity. The multitude of safety features are there to make sure people are safe at all times.
When wanting to see the new Kia K5, come by Peltier Kia Tyler near Lindale TX. There are many reasons to switch from your current ride to the Kia K5. People can enjoy the power in the engines and feel safe with the features available.
Make an Inquiry