Brake Repairs and Service with Peltier Kia Tyler
Bring your vehicle to Peltier Kia Tyler when it needs brake maintenance. We offer a quality experience for all our patrons. Our trained technicians have the expert knowledge necessary to take care of Kia vehicles.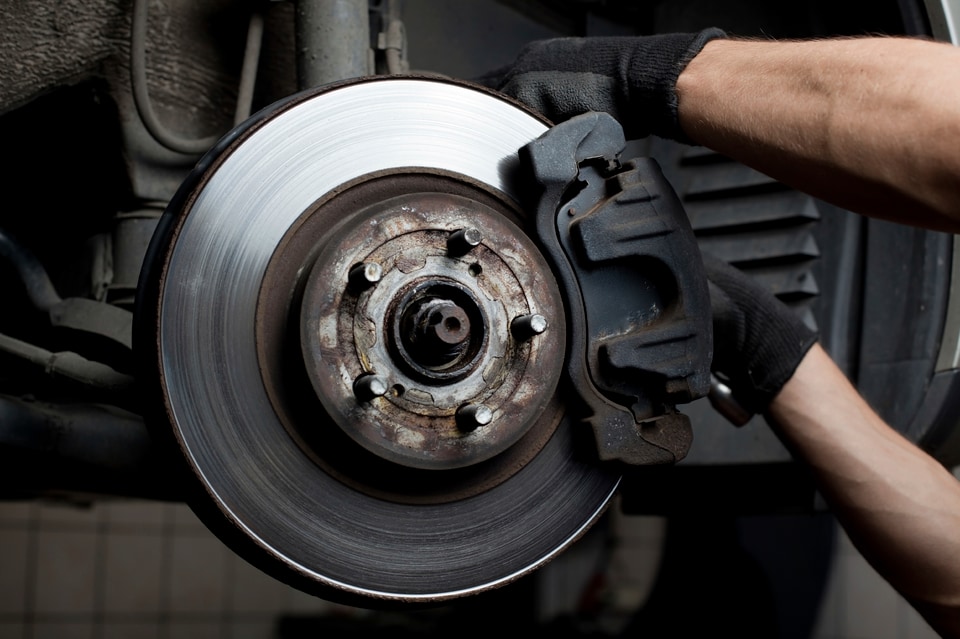 Signs Your Brakes May Need Service:
The brake pedal pulsates as you lightly press the brakes.
The brake pedal slowly drops to the floor when pressure is applied.
The brake pedal needs excessive force to apply the brakes.
The brakes stay locked up at slow speeds.
You notice a burnt smell or your brakes smoke when you stop.
The brakes squeal, or your car makes grinding noises when you press down on the brake pads.
When you press the brakes, your vehicle takes a long time to stop.
The ABS light stays on while the engine runs.
The vehicle shifts to the side when the brakes are applied.
How often should my brakes be inspected?
You should have a technician inspect your brakes every 5000-miles to 7000-miles or every four to six months.
Why choose our dealership for brake repairs?
Here at our service center in Tyler, Texas, we have quality OEM parts that are compatible with your vehicle. Bringing in your vehicle for brake repair ensures that you can safely and confidently stop your Kia model when you press your brake pads. Our dealership has available quality brake pads, rotors, and even brake fluid exchanges for service repair.
Contact Us
Schedule your service visit online or contact us. At Peltier Kia Tyler, we want to help you keep you safely on the roads of Tyler .