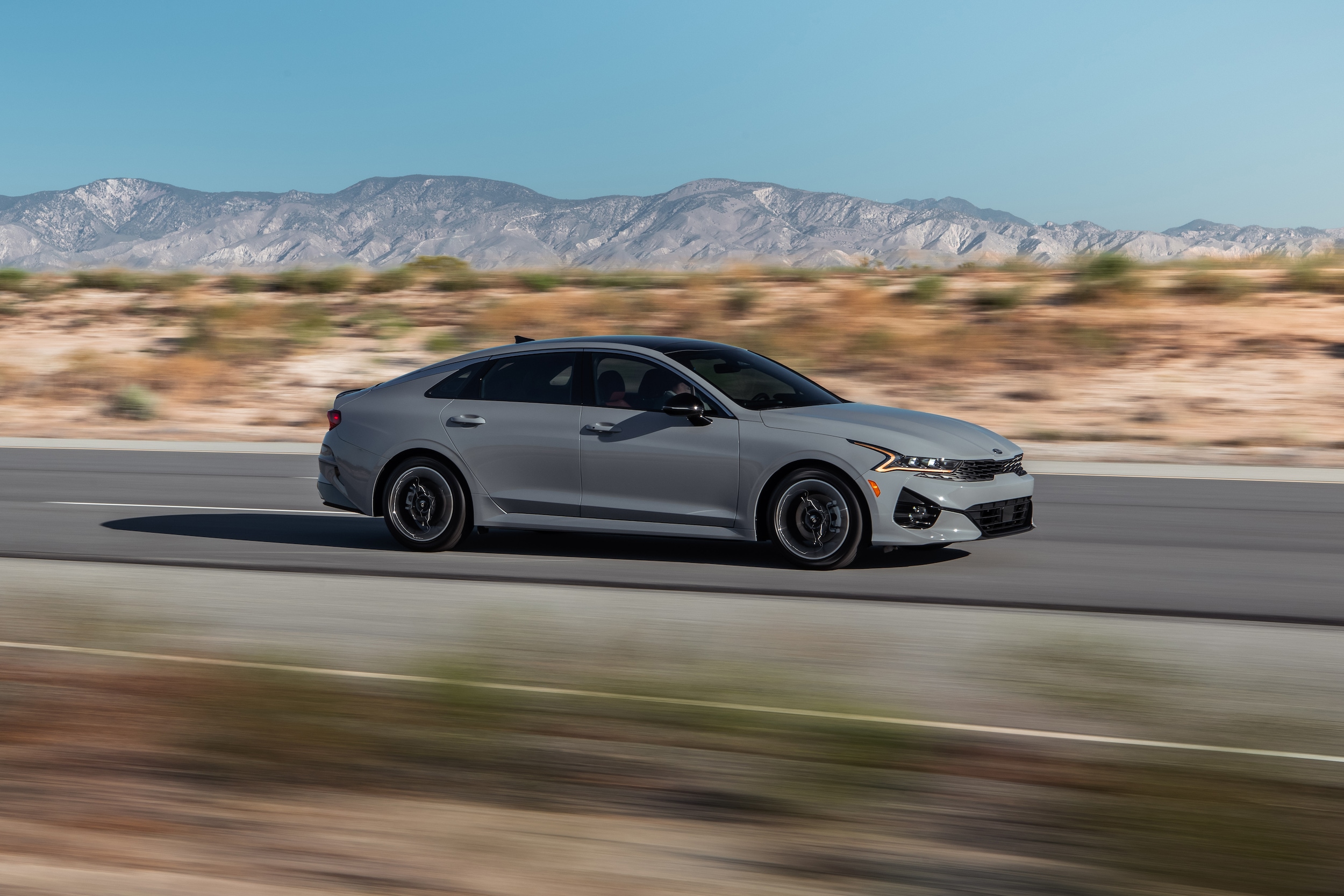 ?
Are you in the market for a family sedan? Our staff at Peltier KIA Tyler thinks you might want to keep a lookout for the new 2021 KIA K5. This fantastic sedan delivers the space and comfort that families need, all in an impressively sporty and fun-to-drive package. To learn more about all, it has to offer continue reading.
What The New KIA K5 Has to Offer
The KIA K5 is built on the KIA N3 platform, which is the automaker's newest structure. It's constructed from steel that's both lightweight and incredibly tough, which leads to efficient driving and exceptional protection. Add in the KIA Drive Wise safety system, which includes features like standard forward collision-avoidance and rear cross-traffic alerts, and you have a car that's always working to protect your family in Tyler, TX.
With its fastback-style sloping roofline, this sedan has an enormous amount of passenger space — so much so that you can feel comfortable putting tall adults in the back seat. They'll have plenty of room to stretch. Whether you're carpooling to work or transporting teenagers, this feature is one of the most exciting aspects of the KIA K5.
The exterior of the K5 is made to grab attention. It's characterized by strong, striking lines and sharp detailing. Check out the head-turning zigzag running lights, which evoke the look of a lightning bolt. A bold grille pattern rounds out the unexpectedly aggressive design, which helps the KIA K5 stand out among other full-size sedans.
When it comes to power, the K5 offers plenty to consider. The standard 1.6L Turbo engine cranks out a capable 180 horsepower. If you're craving more, look to the GT trim that arrives in November. It replaces the standard engine with a 2.5L Turbo, taking the maximum horsepower up to 290 and the torque to 311 pound to feet.
With the available all-wheel drive, you'll have the freedom to travel confidently in snow, rain, and other adverse conditions while enjoying targeted traction.
Ready to see more? Stay in touch with our crew at Peltier KIA Tyler. The KIA K5 is set to arrive at dealers soon — in fact, some locations will receive the new models as soon as the end of July.